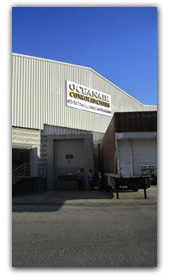 New options, better services, bigger range and global vision
Now that "OCEANAIR CONSOLIDATORS sarl" has its own warehousing facilities we invite clients who, for any reason, still did not decide to nominate "OCEANAIR CONSOLIDATORS sarl" as their first choice carrier, to seize this new opportunity and start releasing their LCL cargo to the only guaranteed neutral and global NVOCC, a proud member of the "WorldWide Alliance" .
Warehousing
Located within Beirut port secured area, our warehouse is operated by a team of 12 people with enough experience to level with your expectations and offers the following advantages: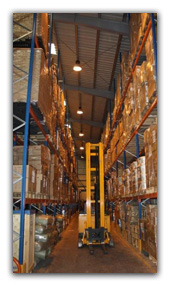 Services
Customs approved warehouse including EURO ZONE, equipped to handle all types of consolidated containers
Reefer storage (cold room)
unique custom clearing process "one delivery order for multiple origins",
Capacity & equipment
1439 sqm surface and warehousing capacity of 1000 cbm on racks and 500 cbm on floor
2 dock levelers, 2 forklifts
Warehouse has the following benefits to offer to FCL & LCL customers:
Secured site covered 24/7 by 16 infra-red surveillance cameras directly linked to our central server.
Professional inspection & repair team is available when required.
The warehouse is equipped with modern communication tools to ensure status reports are instantly sent to local clients and/or to partners at ports of loading
The warehouse is equipped with all necessary security and anti-flame tools for securing storage of dangerous & IMCO cargoes.